3.0 Lawyers and Tax Advisers provides specialised legal services in the following areas: Tax Law Commercial Law, New Technologies, Intellectual Property and Litigations.
Through our solidarity programme, we contribute to creating a better world.
Working closely in partnership and knowing your business in full enables us to provide you with efficient solutions.
Las medidas que a continuación detallamos, son solo aquellas que afectan a las materias legales sobre las que asesoramos en 3.0 Advocats, pudiendo acceder a las restantes medidas aprobadas consultando directamente al RD 11/2020.
Calendario Renta i Patrimonio 2019
La importancia de la contabilidad analítica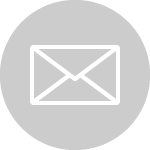 Sign up for our Newsletter
Our newsletter will keep you posted on the latest developments and most important news.