3.0 Lawyers and Tax Advisers provides specialised legal services in the following areas: Tax Law Commercial Law, New Technologies, Intellectual Property and Litigations.
Through our solidarity programme, we contribute to creating a better world.
Working closely in partnership and knowing your business in full enables us to provide you with efficient solutions.
¿puede liquidarse una compañía sin pagar sus deudas? En este post nos dirigimos a todas aquellas pequeñas y medianas empresas, y sobre todo a empresas recientes creadas por emprendedores en desarrollo de un proyecto concreto que, lamentablemente, no ha...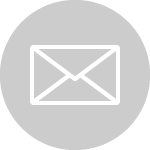 Sign up for our Newsletter
Our newsletter will keep you posted on the latest developments and most important news.