3.0 Lawyers and Tax Advisers provides specialised legal services in the following areas: Tax Law Commercial Law, New Technologies, Intellectual Property and Litigations.
Through our solidarity programme, we contribute to creating a better world.
Working closely in partnership and knowing your business in full enables us to provide you with efficient solutions.
Con la voluntad de manteneros informados sobre las novedades legislativas, a continuación encontraréis un resumen de aquellas medidas tributarias aprobadas recientemente en Catalunya por el Parlamento catalán, que modifican sustancialmente algunos impuestos.
COVID-19: El pasado 23 de abril ( RDL 15/2020, de 21 de abril ) entró en vigor un nuevo paquete de medidas urgentes complementarias, de las ya aprobadas anteriormente por el Gobierno durante el estado de alarma, para apoyar la economía y empleo.
COVID-19: Hoy 15/04/2020 se ha publicado en el BOE el Real Decreto 14/2020 de 14 de marzo, por el que se extiende el plazo para presentar e ingresar determinadas declaraciones y autoliquidaciones hasta el próximo día 20 de mayo de 2020.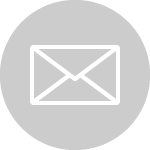 Sign up for our Newsletter
Our newsletter will keep you posted on the latest developments and most important news.