Tax Law Area
Tax advisory services for individuals and companies
Provision of expert tax advisory services to businesses and individuals (national and foreign).
We aim to ensure the lowest possible "tax bill" for our clients.
El pasado día 3 de octubre el Tribunal Supremo dictó sentencia por la cual determina que las prestaciones por maternidad percibidas del INSS están exentas en el IRPF.
E-commerce or online selling, which consists of the sale of goods and services over the Internet, has experienced extraordinary growth in recent years. Currently, one out of every ten purchases in Europe is made online, and this trend will continue.
Plazos de presentación de las declaraciones de Renta y Patrimonio: Desde el 4 de abril hasta el 2 de julio de 2018 en caso de presentación telemática de declaraciones (por Internet). Si se domicilia el pago, el plazo finaliza el 27 de junio de 2018 (con cargo el 2 de...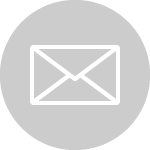 Sign up for our Newsletter
Our newsletter will keep you posted on the latest developments and most important news.