SERVICES IN CORPORATE LAW
Corporate and commercial law services are of vital importance to companies and entrepreneurs. Preventing conflicts with future partners, carrying out restructuring operations to optimise resources or incorporating a company, among others, are operations that require expert advice before their execution.
It is of vital importance to have a sound knowledge of the obligations of a company director or the rights of a shareholder in order to prevent liability and protect interests.
Capital increases and decreases.
Protection of minority shareholders.
Calling of and attendance at General Shareholders' Meetings.
Dissolution and/or winding-up of companies.
Corporate restructuring operations: business transformations, mergers, spin-offs, acquisitions and the sale of assets and business units.
Drafting of shareholders' or partners' agreements.
Challenging of corporate resolutions.
Advice on the obligations and responsibilities of company directors.
Remuneration paid to directors.
Legal audit (due diligence).
Preparation and modification of Company Articles.
YOU MAY ALSO BE INTERESTED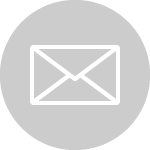 Sign up for our Newsletter
Our newsletter will keep you posted on the latest developments and most important news.