Family Business Area

We plan generational changes in family businesses at low tax cost
Succession planning in family-owned businesses, to guarantee their continuity or mitigate the tax cost for the company and its shareholders are matters that require expert advice.
SERVICES IN FAMILY BUSINESS AREA
Restructuring of family-owned business groups.
Expert assistance in tax inspections.
Tax planning, wealth managements and family office services, to optimise the tax burden in relation to Wealth Tax and Inheritance and Gift Tax.
Legal and tax advice on successions in family businesses.
Preparation and implementation of family protocols.
Contentious-administrative appeals.
Legal and tax advice in relation to transferring family-owned businesses.
Filing of economic-administrative claims and appeals.
Preparation and presentation of tax declarations in operations related to transfers, inheritance and gifts.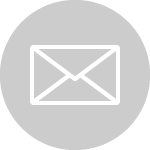 Sign up for our Newsletter
Our newsletter will keep you posted on the latest developments and most important news.