TAX INSPECTIONS AND PROCEDURES ADVISORY SERVICES

It is important to be able to rely on professionals with expertise in tax inspection and other tax procedures in order to obtain the best results.
We have a team of experts in this matter whose mission is to lay out a legal defence strategy.
Planning and preparation of tax procedures.
Advice on contentious-administrative proceedings before tribunals and courts.
Assisting and defending taxpayers before the Tax Authorities in all tax inspections, whether state, regional or local.
Advice in relation to claims and appeals related to inspection reports in dealings with the Tax Authorities and Economic-Administrative Courts.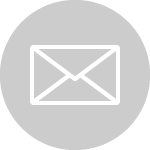 Sign up for our Newsletter
Our newsletter will keep you posted on the latest developments and most important news.