Mergers and Acquisitions Area
Expert advice in corporate structural changes
Structural modifications in a company or business group require sound legal and tax advice, to guarantee the feasibility and safety of such operations.
Our firm has vast experience in corporate restructuring processes, from the standpoint of the buyer and the seller, and provides guidance during the different phases of the corporate merger or acquisition.
SERVICES IN MERGERS AND ACQUISITIONS AREA
Business unit purchase-sales agreements.
Legal and tax audits (Due Diligence).
Legal and tax advice on the purchase and sale of companies, business and assets.
Commercial planning and execution of corporate restructuring operations in mergers, spin-offs and acquisitions.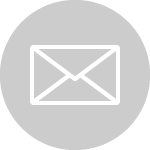 Sign up for our Newsletter
Our newsletter will keep you posted on the latest developments and most important news.