Real Estate Area

Legal and tax advice for companies and individuals in real estate operations
We provide expert legal and tax advice to companies and individuals in real estate operations.
SERVICES IN REAL ESTATE AREA

Real estate investment association agreements.
Legal defence in real estate inspection procedures.
Legal and tax advice in real estate agreements (development and construction agreements, exchange agreements, leasing and purchase and sale agreements) and the negotiation and drafting thereof.
Legal defence in administrative, jurisdictional and contentious-administrative claims and appeals.
LATEST NEWS ON REAL ESTATE

Calendario Renta i Patrimonio 2019
La importancia de la contabilidad analítica
Consulta medidas Tributarias, Mercantiles y Societarias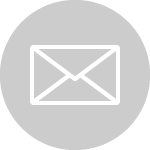 Sign up for our Newsletter
Our newsletter will keep you posted on the latest developments and most important news.