Real Estate Area

Legal and tax advice for companies and individuals in real estate operations
We provide expert legal and tax advice to companies and individuals in real estate operations.
SERVICES IN REAL ESTATE AREA

Real estate investment association agreements.
Legal defence in real estate inspection procedures.
Legal and tax advice in real estate agreements (development and construction agreements, exchange agreements, leasing and purchase and sale agreements) and the negotiation and drafting thereof.
Legal defence in administrative, jurisdictional and contentious-administrative claims and appeals.
LATEST NEWS ON REAL ESTATE

Las Juntas Generales de socios o accionistas para la aprobación de Cuentas Anuales deben realizarse, como muy tarde, antes de finalizar los seis (6) primeros meses de cada ejercicio.
Hasta la fecha, y basándose en el literal de la Ley del Impuesto sobre las Personas Físicas, la Agencia Tributaria ha considerado objeto de tributación todos aquellos intereses indemnizatorios y de demora percibidos por el contribuyente.
Con la voluntad de manteneros informados sobre las novedades legislativas, a continuación encontraréis un resumen de aquellas medidas tributarias aprobadas recientemente en Catalunya por el Parlamento catalán, que modifican sustancialmente algunos impuestos.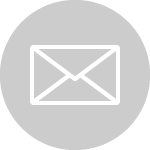 Sign up for our Newsletter
Our newsletter will keep you posted on the latest developments and most important news.