Real Estate Area

Legal and tax advice for companies and individuals in real estate operations
We provide expert legal and tax advice to companies and individuals in real estate operations.
SERVICES IN REAL ESTATE AREA

Real estate investment association agreements.
Legal defence in real estate inspection procedures.
Legal and tax advice in real estate agreements (development and construction agreements, exchange agreements, leasing and purchase and sale agreements) and the negotiation and drafting thereof.
Legal defence in administrative, jurisdictional and contentious-administrative claims and appeals.
LATEST NEWS ON REAL ESTATE

Con la voluntad de manteneros informados sobre las novedades legislativas, a continuación encontraréis un resumen de aquellas medidas tributarias aprobadas recientemente en Catalunya por el Parlamento catalán, que modifican sustancialmente algunos impuestos.
COVID-19: El pasado 23 de abril ( RDL 15/2020, de 21 de abril ) entró en vigor un nuevo paquete de medidas urgentes complementarias, de las ya aprobadas anteriormente por el Gobierno durante el estado de alarma, para apoyar la economía y empleo.
COVID-19: Hoy 15/04/2020 se ha publicado en el BOE el Real Decreto 14/2020 de 14 de marzo, por el que se extiende el plazo para presentar e ingresar determinadas declaraciones y autoliquidaciones hasta el próximo día 20 de mayo de 2020.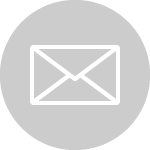 Sign up for our Newsletter
Our newsletter will keep you posted on the latest developments and most important news.