Commercial Area
Corporote Law and design of commercial agreements
The Commercial Departament of 3.0 Lawyers and Tax Advisers specialises in providing continuous commercial services to limited liability and public limited companies, in response to consultations related to Corporate and Contract Law and offer advice in defining their strategic for dealing with shareholder conflicts or structural changes, among others.
LATEST NEWS ON COMMERCIAL AREA
¿puede liquidarse una compañía sin pagar sus deudas? En este post nos dirigimos a todas aquellas pequeñas y medianas empresas, y sobre todo a empresas recientes creadas por emprendedores en desarrollo de un proyecto concreto que, lamentablemente, no ha...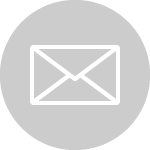 Sign up for our Newsletter
Our newsletter will keep you posted on the latest developments and most important news.