Conflicts and Litigations Area

We define pre-litigation strategies to prevent conflicts and defend your interests
Our objective is to prevent situations of conflict between parties or obtain an advantageous situation in such a conflict. To that end, 3.0 Lawyers and Tax Advisers counsels its clients on the implementation of processes in companies, incorporation and negotiation of contractual clauses and planning and execution of pre-litigation strategies.
In the event of a situation of conflict, our fundamental objective is to find the best solution in each case in the shortest possible time.
In cases in which the litigation is unavoidable, we have expertise in different types of civil and commercial lawsuits during all their stages.
SERVICES IN CONFLICTS AND LITIGATIONS AREA
Company conflicts and challenging of corporate resolutions.
Consumers and users (faulty products/services, abusive clauses).
Contractual and extra-contractual civil liability.
Advice in planning and executing pre-litigation strategies.
Civil liability of corporate directors.
Construction sector claims.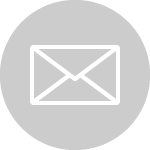 Sign up for our Newsletter
Our newsletter will keep you posted on the latest developments and most important news.