New Technologies and Internet Law Area

We ensure your on line business complies with current law
We provide all the services you need to start up an on-line business, in accordance with the applicable legislation.
Complying with the obligations set out in the Information Society Services Legislation, having an updated legal notice and excellent contracting conditions are indispensable to operate on the Internet legally and safely, in addition to projecting a responsible and professional image of the products and services offered via the website to Internet users.
Within the scope of new technologies, it is also important to sign agreements with partners and suppliers, to regulate and protect the development of the business, and equally important to be able to rely on expert tax advice in this sector.
SERVICES IN NEW TECHNOLOGIES AND INTERNET LAW AREA
Website design and maintenance contracts.
Website audits: legal notice, conditions of use and contacting conditions.
Legal and tax advice related to e-commerce.
Computer Contracts (software development, purchase and sale, licences, implementation and maintenance).
One and off-line advertising service agreements.
Website position service agreements (SEO/SEM).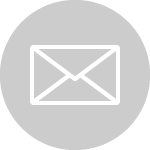 Sign up for our Newsletter
Our newsletter will keep you posted on the latest developments and most important news.