Insolvency Area

Advice during the pre-insolvency stage. Preparation and filing of insolvency proceedings
We provide counselling to companies and individuals during the pre-insolvency phase, with a view to reaching refinancing agreements. If it is necessary to file for bankruptcy, we take charge of the preparation and processing of the process with the court.
We also protect the interests of clients with unpaid credits affected by an insolvency process.
SERVICES IN INSOLVENCY AREA

Pre-insolvency advisory services.
Initiation and monitoring of voluntary and/or legal insolvency proceedings.
Negotiation and drafting of agreements.
Defending of creditors' rights.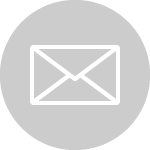 Sign up for our Newsletter
Our newsletter will keep you posted on the latest developments and most important news.