Successions Area

We prevent conflicts among your loved ones
Our firm has great expertise in succession planning.
We aim to prevent conflicts between loved ones and optimise the tax burden of the transfer.
SERVICES IN SUCCESSIONS AREA
Acceptance of inheritances, with and without a will.
Legal proceedings related to successions (claiming of inheritance, legitimate quotas, inheritance quota claims, among others).
Legal and tax advice in international succession proceedings.
Succession planning from the legal and tax standpoints and its execution: drafting of wills, bequests and family protocols, among others
Advisory services in out-of-court disputes related to successions.
Preparation and presentation of national and international Inheritance and Gift Tax returns.
LATEST NEWS ON SUCCESSIONS
In order to be considered an emerging company/Start-up and benefit from the tax and legal incentive, it is essential to be accredited as such, establishing a procedure to obtain an emerging company certification.
The Start-Up Law (Ley 28/2022, de 21 de diciembre, de fomento del ecosistema de las empresas emergentes) aims to strengthen the Spanish ecosystem of emerging companies by attracting capital and foreign talent so that they become part of this ecosystem, which is so important for the growth and spread of knowledge and for the economic and business structure of Spain.
Para ser considerada empresa emergente es indispensable acreditarse como tal, definiéndose un procedimiento para obtener una certificación de empresa emergente.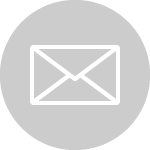 Sign up for our Newsletter
Our newsletter will keep you posted on the latest developments and most important news.