Successions Area

We prevent conflicts among your loved ones
Our firm has great expertise in succession planning.
We aim to prevent conflicts between loved ones and optimise the tax burden of the transfer.
SERVICES IN SUCCESSIONS AREA
Acceptance of inheritances, with and without a will.
Legal proceedings related to successions (claiming of inheritance, legitimate quotas, inheritance quota claims, among others).
Legal and tax advice in international succession proceedings.
Succession planning from the legal and tax standpoints and its execution: drafting of wills, bequests and family protocols, among others
Advisory services in out-of-court disputes related to successions.
Preparation and presentation of national and international Inheritance and Gift Tax returns.
LATEST NEWS ON SUCCESSIONS
On 28 December 2022, Spanish Law 38/2022, of 27 December, was published in the Official State Gazette (BOE), creating the Temporary Tax on Large Fortunes, as well as other temporary taxes and amending other tax regulations.
El pasado 28 de diciembre se publicó en el BOE la Ley 38/2022, de 27 de diciembre, por la que se crea el Impuesto Temporal de las Grandes Fortunas, así como otros gravámenes temporales y se modifican otras normas tributarias.
El pasado 1 de diciembre de 2022 se aprobó en el Congreso la nueva Ley de fomento del ecosistema de las empresas emergentes, la llamada "Ley de startups". A continuación, exponemos las principales novedades de naturaleza fiscal que se introducen, cuya vigencia será el próximo día 1 de enero de 2023.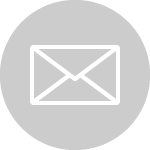 Sign up for our Newsletter
Our newsletter will keep you posted on the latest developments and most important news.