Successions Area

We prevent conflicts among your loved ones
Our firm has great expertise in succession planning.
We aim to prevent conflicts between loved ones and optimise the tax burden of the transfer.
SERVICES IN SUCCESSIONS AREA
Acceptance of inheritances, with and without a will.
Legal proceedings related to successions (claiming of inheritance, legitimate quotas, inheritance quota claims, among others).
Legal and tax advice in international succession proceedings.
Succession planning from the legal and tax standpoints and its execution: drafting of wills, bequests and family protocols, among others
Advisory services in out-of-court disputes related to successions.
Preparation and presentation of national and international Inheritance and Gift Tax returns.
LATEST NEWS ON SUCCESSIONS
 ¡GRACIAS! ¡Hola! Como sabes 3.0 Abogados y Asesores Fiscales destina anualmente el 0,7% de su facturación a diferentes proyectos sociales y de investigación científica. Esta aportación es posible gracias a vosotros, nuestros clientes y por esto queremos haceros...
Plazos de presentación de las declaraciones de Renta y Patrimonio: Desde el 2 de abril hasta el 1 de julio de 2019 en caso de presentación telemática de declaraciones (por Internet). Si se domicilia el pago, el plazo finaliza el 26 de junio de 2019 (con cargo el 1 de...
El pasado día 3 de octubre el Tribunal Supremo dictó sentencia por la cual determina que las prestaciones por maternidad percibidas del INSS están exentas en el IRPF.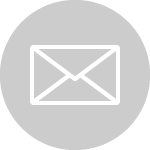 Sign up for our Newsletter
Our newsletter will keep you posted on the latest developments and most important news.