Personal Data Protection Area

Advice related to personal data protection

The purpose of personal data protection legislation is to protect the fundamental right of privacy and honour established in the Spanish Constitution.
Personal data protection has taken on greater importance due to the increase in on-line activities and spamming on the Internet.
Infringing the personal data protection legislation can result in important economic fines for companies, small businesses and self-employed persons and for this reason, being able to rely on  expert advice is always beneficial for the business.
SERVICES IN PERSONAL DATA PROTECTION AREA
Adaptation to the Personal Data Protection Law: drafting of security documents, defining of security measures, preparing of data processor contracts and worker's right to information declarations.
Queries related to personal data protection.
Registering of files in the General Data Protection Register of the Spanish Data Protection Agency (AEPD).
Spanish Data Protection Agency sanctioning procedures.
Procedures related to rights of access, correction, cancellation and opposition with respect to personal data.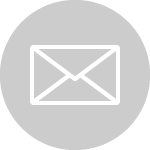 Sign up for our Newsletter
Our newsletter will keep you posted on the latest developments and most important news.