Intellectual Property Area

Legal services to help you know about and protect your intellectual and industrial property rights
The creation of an intellectual work automatically generates intellectual property rights in favour of the author.
It is important to be aware of the legal and tax obligations arising from such rights. Among others, the fact that using a photograph posted on a website entails obtaining the necessary permission and assignment by the author in the manner and form established by the law.
In addition, to guarantee the ownership and property rights of a mobile or web application, it is essential to obtain the assignment of intellectual property rights by the software programmer.
SERVICES IN INTELLECTUAL PROPERTY AREA
Advice on the assignment of intellectual and industrial property rights.
Protection of intellectual property rights over intellectual works.
Author's rights assignment, sale and licence contracts.
Protection of intellectual property and contents posted in websites.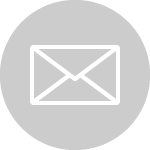 Sign up for our Newsletter
Our newsletter will keep you posted on the latest developments and most important news.