Tax and Accounting Management Area

We help your company to comply with all is tax, accounting and labour obligations
All companies and individuals must comply with their accounting, tax and/or social security obligations.
3.0 Lawyers and Tax Advisers has a team of professionals who are familiar with all changes made in legislation and in the criteria of the tax and labour authorities, which is essential for the day-to-day running of a company.
SERVICES IN TAX AND ACCOUNTING MANAGEMENT AREA
Preparation of accounts for companies and entrepreneurs.
Preparation and presentation of Annual Accounts.
Payroll and Personnel Management:
Preparation of pay slips and social security payment documents.
Payroll accounting reports.
Preparation of employment contracts.
Preparation and presentation of tax returns of all kinds for individuals, companies and entrepreneurs:
Personal Income Tax.
Wealth Tax.
Corporate Income Tax.
Inheritance and Gift Tax.
Indirect Tax (Value-Added Tax and Transfer Tax and Stamp Duty).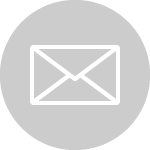 Sign up for our Newsletter
Our newsletter will keep you posted on the latest developments and most important news.