DRAFTING OF COMMERCIAL AGREEMENTS
3.0 Lawyers and Tax Advisers has extensive expertise in contract law. The signing of agreements with clients, suppliers and other agents is an essential part of business activity. We negotiate and draft all types of contracts, to offer our clients the appropriate level of safety in their legal and economic affairs.
General supplier contract terms and conditions (B2B).
Senior management commercial contracts.
Intellectual or industrial property rights assignment agreements.
Computer contracts (software development, purchase-sale, licences, implementation and maintenance).
Shareholders' agreements (syndication agreements).
Service provisions agreements.
Website position service agreements (SEO/SEM).
Business operation agreements.
General consumer contract terms and conditions (B2C).
Ordinary and participative loan agreements.
Website design and maintenance contracts.
One and off-line advertising service agreements.
LATEST NEWS ON AGREEMENTS

On 28 December 2022, Spanish Law 38/2022, of 27 December, was published in the Official State Gazette (BOE), creating the Temporary Tax on Large Fortunes, as well as other temporary taxes and amending other tax regulations.
El pasado 28 de diciembre se publicó en el BOE la Ley 38/2022, de 27 de diciembre, por la que se crea el Impuesto Temporal de las Grandes Fortunas, así como otros gravámenes temporales y se modifican otras normas tributarias.
El pasado 1 de diciembre de 2022 se aprobó en el Congreso la nueva Ley de fomento del ecosistema de las empresas emergentes, la llamada "Ley de startups". A continuación, exponemos las principales novedades de naturaleza fiscal que se introducen, cuya vigencia será el próximo día 1 de enero de 2023.
YOU MAY ALSO BE INTERESTED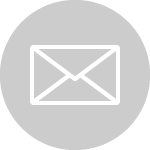 Sign up for our Newsletter
Our newsletter will keep you posted on the latest developments and most important news.