DRAFTING OF COMMERCIAL AGREEMENTS
3.0 Lawyers and Tax Advisers has extensive expertise in contract law. The signing of agreements with clients, suppliers and other agents is an essential part of business activity. We negotiate and draft all types of contracts, to offer our clients the appropriate level of safety in their legal and economic affairs.
General supplier contract terms and conditions (B2B).
Senior management commercial contracts.
Intellectual or industrial property rights assignment agreements.
Computer contracts (software development, purchase-sale, licences, implementation and maintenance).
Shareholders' agreements (syndication agreements).
Service provisions agreements.
Website position service agreements (SEO/SEM).
Business operation agreements.
General consumer contract terms and conditions (B2C).
Ordinary and participative loan agreements.
Website design and maintenance contracts.
One and off-line advertising service agreements.
LATEST NEWS ON AGREEMENTS

 ¡GRACIAS! ¡Hola! Como sabes 3.0 Abogados y Asesores Fiscales destina anualmente el 0,7% de su facturación a diferentes proyectos sociales y de investigación científica. Esta aportación es posible gracias a vosotros, nuestros clientes y por esto queremos haceros...
Plazos de presentación de las declaraciones de Renta y Patrimonio: Desde el 2 de abril hasta el 1 de julio de 2019 en caso de presentación telemática de declaraciones (por Internet). Si se domicilia el pago, el plazo finaliza el 26 de junio de 2019 (con cargo el 1 de...
El pasado día 3 de octubre el Tribunal Supremo dictó sentencia por la cual determina que las prestaciones por maternidad percibidas del INSS están exentas en el IRPF.
YOU MAY ALSO BE INTERESTED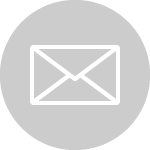 Sign up for our Newsletter
Our newsletter will keep you posted on the latest developments and most important news.