DRAFTING OF COMMERCIAL AGREEMENTS
3.0 Lawyers and Tax Advisers has extensive expertise in contract law. The signing of agreements with clients, suppliers and other agents is an essential part of business activity. We negotiate and draft all types of contracts, to offer our clients the appropriate level of safety in their legal and economic affairs.
General supplier contract terms and conditions (B2B).
Senior management commercial contracts.
Intellectual or industrial property rights assignment agreements.
Computer contracts (software development, purchase-sale, licences, implementation and maintenance).
Shareholders' agreements (syndication agreements).
Service provisions agreements.
Website position service agreements (SEO/SEM).
Business operation agreements.
General consumer contract terms and conditions (B2C).
Ordinary and participative loan agreements.
Website design and maintenance contracts.
One and off-line advertising service agreements.
LATEST NEWS ON AGREEMENTS

In order to be considered an emerging company/Start-up and benefit from the tax and legal incentive, it is essential to be accredited as such, establishing a procedure to obtain an emerging company certification.
The Start-Up Law (Ley 28/2022, de 21 de diciembre, de fomento del ecosistema de las empresas emergentes) aims to strengthen the Spanish ecosystem of emerging companies by attracting capital and foreign talent so that they become part of this ecosystem, which is so important for the growth and spread of knowledge and for the economic and business structure of Spain.
Para ser considerada empresa emergente es indispensable acreditarse como tal, definiéndose un procedimiento para obtener una certificación de empresa emergente.
YOU MAY ALSO BE INTERESTED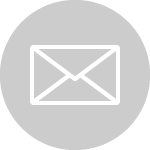 Sign up for our Newsletter
Our newsletter will keep you posted on the latest developments and most important news.