Mercedes Martí
Commercial Law, Conflicts and Litigations and Insolvency Law
Attorney at 3.0 Lawyers and Tax Advisers. She has developed her professional career in several prominent Spanish law firms.
Mercedes has expertise in providing commercial advice on corporate restructuring operations, company secretariats and commercial contracts, among others.
She is also an expert in civil litigations such as administrator's liability, debt claims, civil liability and challenging of corporate resolutions.
Furthermore, she has wide experience in Insolvency Law, including voluntary and legal insolvency and insolvency incidents, and she has taken part in various insolvency and liability prevention proceedings.
---
Education and training
Bachelor's degree in law from Universitat de les Illes Balears.
Master's degree in Business organised by Barcelona Bar Association.
Practical accounting course, Centro de Estudios Financieros.
Several courses related to commercial, procedure and insolvency practice.
---
Other professional details
Licence number 37.594, Barcelona Bar Association.
---
Courses given
Speaker at different courses organised by the Chamber of Commerce of Barcelona on default.
---
Languages
Spanish, Catalan, English and Italian.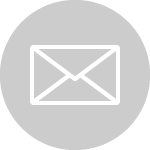 Sign up for our Newsletter
Our newsletter will keep you posted on the latest developments and most important news.